2022 Cruising
Ponant Cruise Line – Le Dumont d'Urville or Le Bellot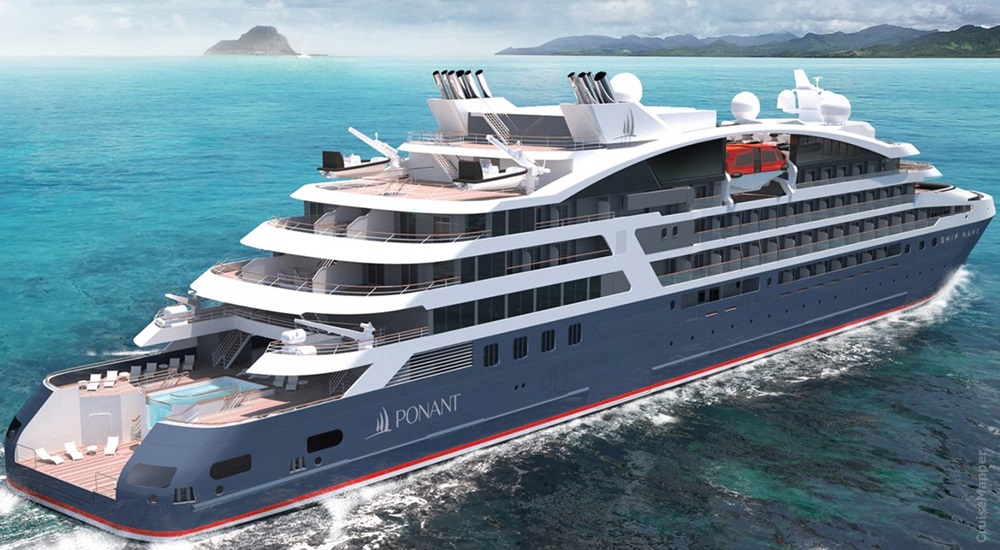 Periodically I am retained by Smithsonian Journeys as an "expert" for one of their charter trips. I can't speak highly enough of their trips and participating as an expert is always enjoyable.
September 18 – 24, 2022  Le Dumont d'Urville or Le Bellot, (Toronto – Milwaukee), Smithsonian Journeys. "Voyage Along the Great Lakes:"  Explore all five Great Lakes during this new cruise itinerary! Admire magnificent coastal scenery and discover North America's passion for innovation and rich maritime history from Milwaukee to Toronto.
See for details – https://www.smithsonianjourneys.org/tours/great-lakes-grand-voyage/itinerary/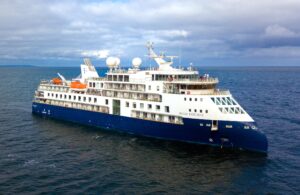 October 19 – 29, 2022 Ocean Voyager, Vantage Travel, Montreal – Boston. "Autumn in New England and Canada." This fall color trip includes Quebec, Baie Comeau, Gaspe', Iles de la Madeleine, Charlottetown, Pictou, Halifax, Bar Harbor and Boston.  Ocean Voyager is a "new build" and considered a true "Five Star" cruise ship.
Speaking
November 11 – 13, 2022, Gales of November, Duluth, in support of the Lake Superior Marine Museum Association. My topic is unknown but I will be at this great event supporting a stellar organization.
Past Programs
I have presented programs to many groups and organizations. The following are but a few and in no particular order:
U.S. Life-Saving Service Heritage Association
Twin Cities Civil War Round Table
Old Mariner's Church, Detroit
Smithsonian Journey (as Smithsonian Expert)
Superiorland Library Cooperative (Upper Peninsula Regional Library Conference)
Sonderegger Symposium, Northern Michigan University
Rochester Public Library, Rochester, Michigan
Bonifas Fine Arts Center, Escanaba, Michigan
Great Lakes Shipwreck Preservation Society – Upper Midwest Scuba and Travel Show (UMSAT)
Lorenzo Cultural Center (Macomb, Michigan)
Blount Small Ship Adventures; various cruise itineraries
Sault District Library
Victory Cruise Lines
Go Next Travel (University Travel)
Wisconsin Veterans Museum, Madison
Marquette Range Engineers
Marquette Lions Club
Northern Center for Life-Long Learning, Northern Michigan University
"Science on Tap" series at the Ore Dock Brewing Company, Marquette
Great Lakes Shipwreck Historical Society 2015 Edmund Fitzgerald Bell Ringing Ceremony
Hiawatha Sportsman's Club
Haimark Lines
Smithsonian Journeys
Michigan Association of Retired School Personnel
Michigan Iron Industry Museum
Upper Peninsula Tourism Conference
Niagara Public Library
Rhinelander Public Library, Rhinelander, Wisconsin
Great Lakes Commission
Blount Small Ships Adventures – Magical Lake Michigan
Briggs Public Library Foundation
Lorenzo Cultural Center, Macomb County
Keweenaw County Historical Society
Forsyth County Historical Society
Neptune Dive Club, Green Bay, Wisconsin
St. Clair County Library
Eagan Maritime Institute, Nantucket
Dossin Great Lakes Museum, Detroit
Wisconsin Maritime Museum, Manitowoc
Friends of Plum and Pilot Island
Great Lakes Maritime Teacher Workshop
Travel Dynamics International
Marine Museum of Sandusky
Michigan Ports City Collaborative
Science Museum of Minnesota, Minneapolis
Ghost Ships Festival, Milwaukee

American Canadian Caribbean Lines
Michigan Ports Collaborative Summit
Chicago Ghost Conference
Sonderegger Symposium, Northern Michigan University
US Coast Guard, Civil Engineer Unit, Ninth District
Great Lakes Shipwreck Preservation Society (Minneapolis)
Door County Maritime Museum
Nantucket Shipwreck & Lifesaving Museum
Sable Points Lighthouse Keepers Association
Marquette General Hospital Volunteers
Macomb County County Community College Cultural Center
East Tawas Friends of the Library
Seaway Trail, Inc., Sacketts' Harbor
Alger County Historical Society
Ostego County Library
Sterling Heights Public Library
Bayliss Public Library
Great Lakes Maritime Institute, Detroit
National Maritime Conferences (6th and 7th)
Wisconsin Maritime Museum
Our World Underwater
Underwater Canada, Toronto

Gales of November – Duluth
Gales of November – Marquette
Erie Maritime Museum
Beneath the Sea, New York City

Keeper of the Light Festival
Great Lakes Lighthouse Festival
Ghost Ships Festival
U.S. Life-Saving Service Heritage Association
Michigan Technological University
Manistee Public Library
L'Anse Schools
Midland Historical Society
Marquette County Historical Society
Upper Peninsula Emergency Medical Conference
Michigan Association of Math Teachers Conference
Flushing Historical Society
Shipwrecks, Niagara Ontario Divers
Fremont Public Library
Michigan Technological University
Great Lakes Aquarium
Michigan Lighthouse Conference
Michigan Iron Industry Museum
Brimley Schools
Bruce Township School
Flushing Historical Society
Soo Township School
Dow Memorial Library
American Canadian Caribbean Line
Lake Superior Marine Museum, Duluth
Central Michigan University Roads Scholar programs
Northern Michigan University Elder Hostel programs
Association for Great Lakes Maritime History
Madison Heights Historical Commission
Neptune's Nimrods SCUBA Diving Club
Au Sable/Oscoda Historical Society
Peter White Public Library
Pentwater Public Library
Upper Peninsula History Conference
Marquette Maritime Museum
Contact: www.frederickstonehouse.com